Go Beyond Your Wildest Dreams
Your Digital Partner, Not Just Agency
We are offering the most satisfactory and bespoke solutions to all your digital needs as we've helped launch 200+ next-level apps and websites and helped startups and the corporate sector around the globe.
Have a digital experience that differentiates!
Your Need is Our Priority!
Teknovation is a global, service-based digital partner that provides functional and bespoke solutions to bridge the gap between product and technology and handle individual segments of the process to track your business' impact today and revamp your future.
We system analysis, architecture, and design to development, testing, migration, and deployment.
Clear Goal. Practical Implementation. Infinite Possibilities.
We offer comprehensive services to help our clients become market leaders. Setting standards for top-notch brand promotion to creating…
The Faces Behind Our Success
Meet the professionals of Teknovation. A close-knit, highly skilled group to frequently provide our clients with excellent results.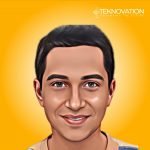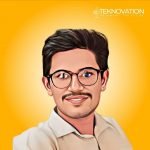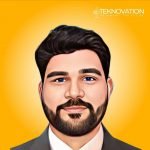 What our clients have to say
"We need to develop a web application for the climate change space. The Teknovtion team was amazing to work with on this project. The level of communication and transparency is the best I've ever seen. Because of Teknovation's excellent communication, we were able to prioritize certain features to meet the deadline. The actual work product matched our spec and was written in clear efficient code. I highly recommend working with him if you get the opportunity: this is hands down one of the best sellers on the Fiverr marketplace."
"Teknovation's team is really smart and talented and gets to the point very quickly. We are currently building together an exciting B2B SaaS project with lots of growth potential.
We take great delight in providing first-rate solutions to each of our clients by giving services that boost their brand identity and set up a mark in the industry.